Champions Cup: Leinster's last-16 match against Toulon in Dublin cancelled hours before kick-off
2 min read
Toulon, who were already in Dublin preparing for the match, express their "amazement" at decision to cancel European tie at late notice after an unnamed member of the Toulon pack tested positive for Covid-19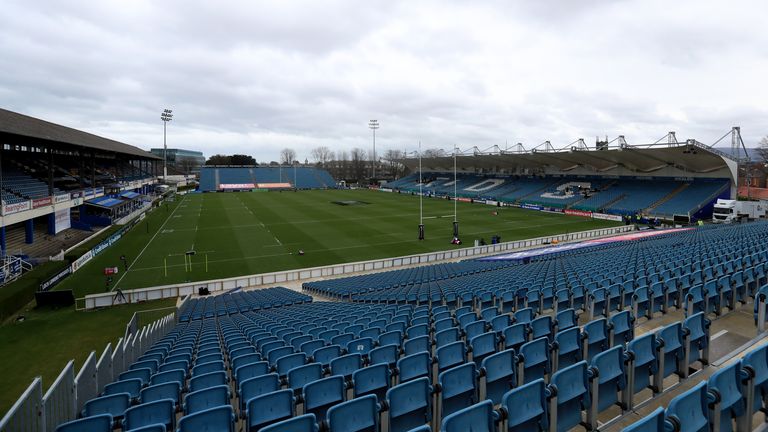 The RDS Arena in Dublin was due to host the European last-16 tie on Friday evening
Leinster's European Champions Cup last-16 match against Toulon has been cancelled hours before kick-off after an unnamed forward at the French side tested positive for Covid-19.
The winner of Friday's game in Dublin – which was supposed to get under way at 5.30pm – was due to face Exeter or Lyon away in the quarter-final on Friday, April 9.
European Professional Club Rugby (EPCR) said in a statement: "Having explored all possible alternative arrangements to facilitate the staging of the fixture, it was decided that the match could not be played safely given both the current public health guidelines in Ireland and EPCR's COVID-19 pro tocol.
"A Match Result Resolution Committee will be convened as soon as practicable to determine the outcome of the fixture."
In a lengthy club statement, Toulon expressed their "amazement" and said it "strongly deplores" EPCR's decision to cancel the match.
The Top 14 club said the entire squad returned negative results after testing on Monday, but that further tests carried out on Wednesday revealed a positive case, that of a Toulon forward.
That player was placed into solitary confinement before Toulon provided the EPCR with a "contract tracing" file linked to the positive case.
Toulon were then asked to carry out PCR tests on the full squad after their arrival in Dublin on Thursday, with all results proving negative.
However, on Friday morning, Toulon said the EPCR deemed all front row members of the Toulon squad to be close contacts of the positive case.
The EPCR offered the option to move the match to Sunday on the condition the visitors brought in six new front row players.
Toulon described this as "an obvious sporting impossibility".
"This is once again proof of the errors linked to the organisation of European competitions," the statement added.
"The EPCR left the players and staff to go to Ireland, prepare for the match, only to deprive them a few hours before kick-off from participating in this major event."