Greatest Fights series: Costello & Bunce on nights boxing will never forget
3 min read
The BBC Radio 5 Live Boxing 'Greatest Fights' series calls on some of the biggest names in the sport to revisit bouts that went down in history. The likes of Sugar Ray Leonard, David Haye, Ricky Hatton and Carl Froch sit with Mike Costello and Steve Bunce to pick through fights featuring the likes of Muhammad Ali, Mike Tyson, Sugar Ray Leonard and others who built lasting legacies.
Here you can find all the audio, write-ups and video clips in one place.
Sugar Ray Leonard v Tommy Hearns (1981)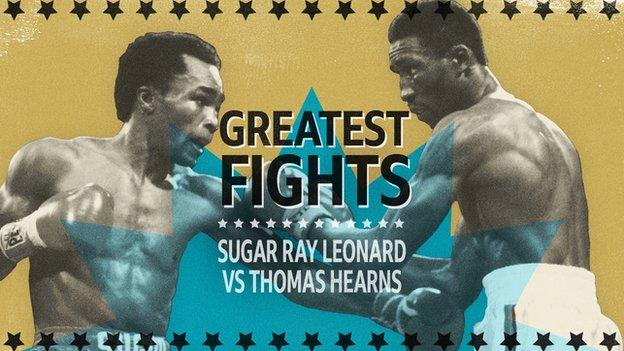 Talking points: The heat, the talent on show and the key message from a trainer in the corner.
Read: 'You're blowing it son' – Leonard-HearnsListen: Leonard-Hearns and a 'Greatest Fight'Watch: Leonard on overcoming drugs and alcohol
Mike Tyson v Michael Spinks (1988)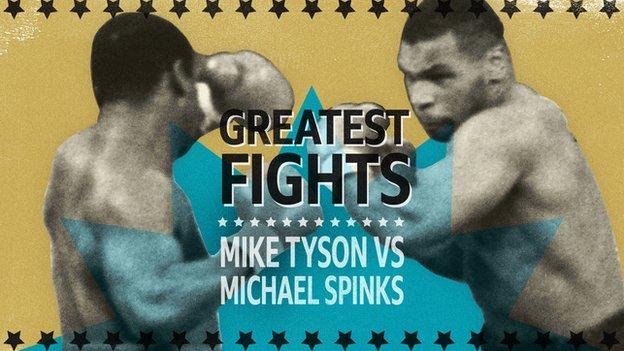 Talking points: Donald Trump, fear, Tyson's peak and Sinatra's advice.
Read: 'Trump wanted Sinatra to see a prime Tyson'Listen: The 91-second 'Greatest Fight'Watch: 'Tyson is not top five' – Haye
Ricky Hatton v Kostya Tszyu (2005)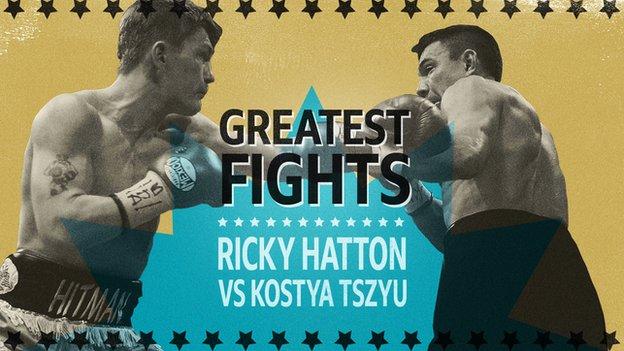 Talking points: A 2am fight start, Manchester mayhem and low blows.
Read: Hatton, Everest and key low blowsListen: A raucous Manchester nightWatch: Would the 2005 Hatton have beaten Mayweather?
Naseem Hamed v Marco Antonio Barrera (2001)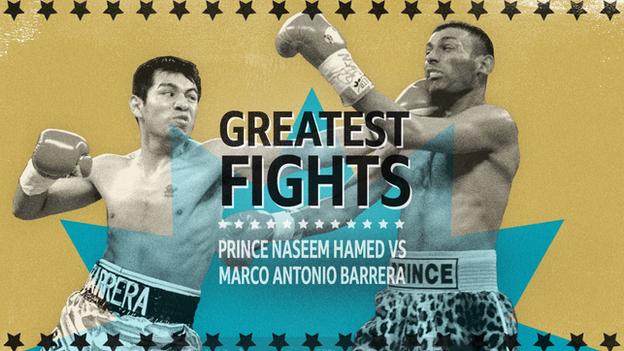 Talking points: Hamed's woeful preparation, savage weight cuts, big-time demands and a shock that some still celebrate.
Read: The 'Greatest Fight' Hamed should never have takenListen: Hamed-Barrera and 'sad disaster'Watch: Is Hamed's career defined by a loss?
Mike Tyson v Evander Holyfield I (1996)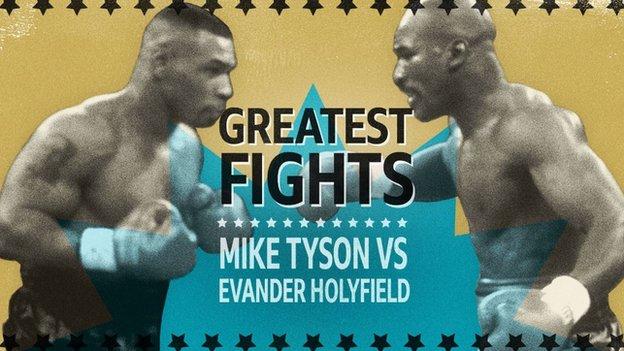 Talking points: An underdog triumphs, $42m shared and the bite to follow.
Read: 'Momma's advice and lost reputations'Listen: Tyson-Holyfield meet in a 'Greatest Fight' at lastWatch: 'I was going to bite him back'
Micky Ward v Arturo Gatti I (2002)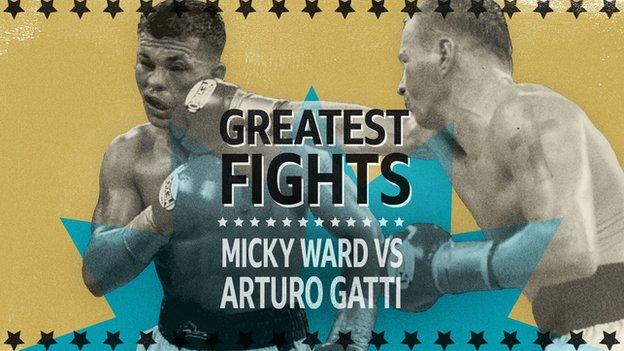 Talking points: No belts, wall-to-wall bedlam and a refusal to quit.
Read: One last punch thrown at a coffinListen: Gatti, Ward, digging deep and a 'Greatest Fight'
Marvin Hagler v Thomas Hearns (1985)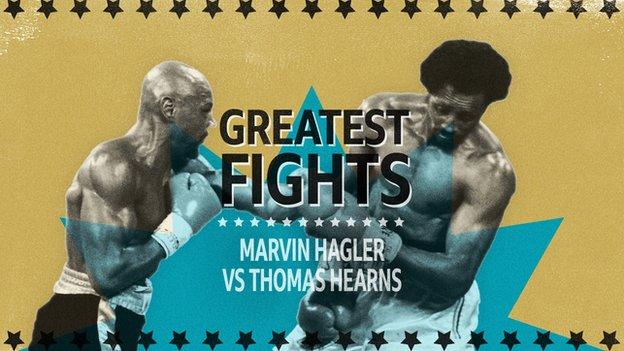 Talking points: A rivalry, a massage and eight minutes of attack.
Listen: Hagler, Hearns and a Vegas warWatch: 'Mr Detroit is forced to fight'
Nigel Benn v Chris Eubank (1990)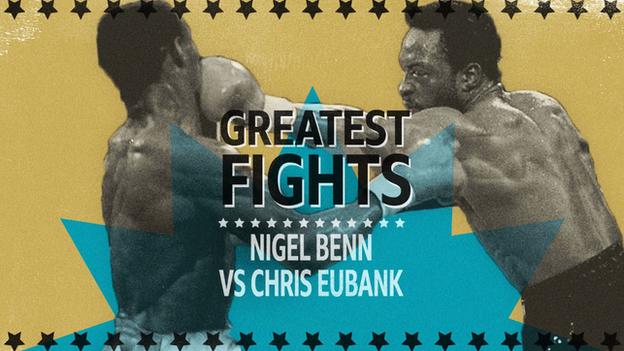 Talking points: A captivated Britain, savage punches and a rivalry that lasts.
Listen: 'A Greatest Fight that changed British Boxing'
Diego Corrales v Jose Luis Castillo (2005)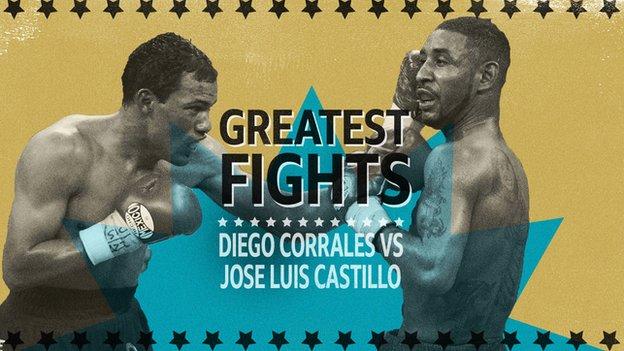 Talking points: Victory from the jaws of defeat, tragedy and legacy.
Read: 'The fight and round people can't stop sharing'Listen: 'The night Corrales left his mark on boxing'
Muhammad Ali v Joe Frazier (1975)
Talking points: A morning fight, a horror heat and glory in exhaustion.
Read: 'Imagine taking a beating like that'Listen: What was it like being in Ali's corner?
Source